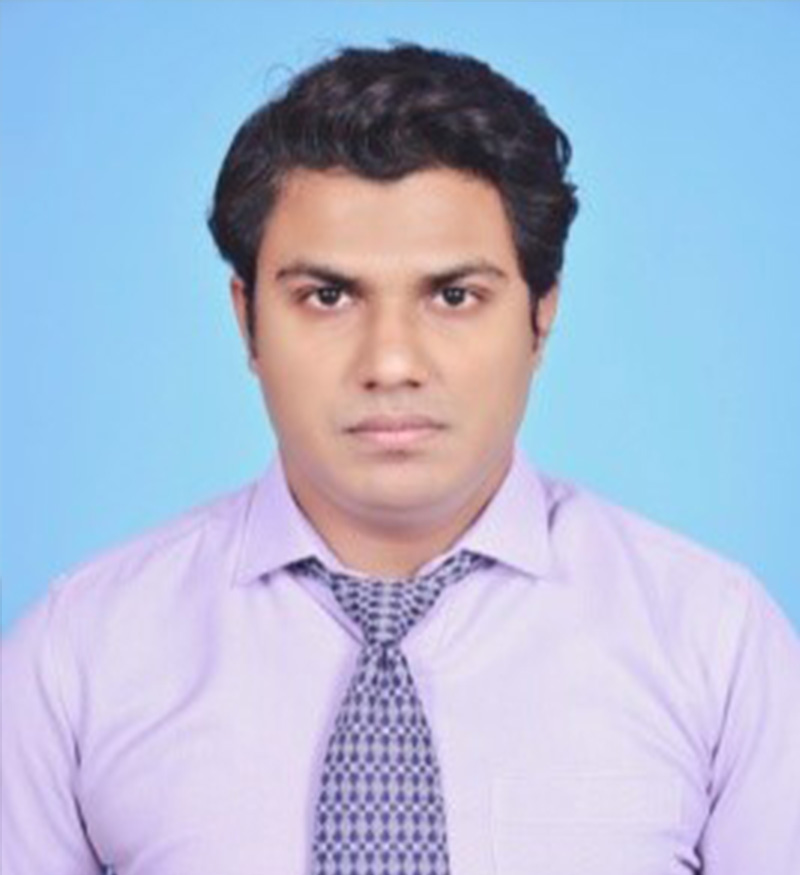 Shailesh
Kumar Dubey
Designation
Asst. Professor
Academic Qualification
NET(Commerce), ACS (Associate Company Secretary), CA Final, MCOM(Finance),SAP FICO
Area of Specialization
Taxation,Accounts, Company Law's,Auditing
Certificates
Management Skills Orientation Programme E-MSOP by ICSI
General Management & Communication skill course-II (GMCS-II) by ICAI
Student Induction Programme (SIP) by ICSI
Computer Training Certificate by ICSI
Information Technology Training course by ICAI
Orientation Programme by ICAI
Diploma in computer programming & application (DCPA)
Achievements
Topper in 11th and 12th internal exams
Exemption In Company laws & allied laws & strategic financial management in
ICAI Final group I exam.
Cleared Both groups of C.S.Executive in Single Attempt with 70% in company accounts, cost & management accounting and 68% in tax laws.
Seminar
Attended Jamshedpur Chapter of ICSI is organising a Full day Seminar on 21 March 2020 at CFE, Auditorium.